Four-Temple Circuit
About the Four-Temple Circuit
The four-temple circuit is a pilgrimage to the temples affiliated with
Basho and Ennin (Motsuji Temple, Chusonji Temple, Yama-dera, and Zuiganji Temple).
If you collect the goshuin (seal stamps) of Motsuji Temple and Chusonji Temple in Hiraizumi,
Zuiganji Temple in Matsushima, and Risshakuji Temple in Yama-dera in your stamp book,
the chief priest of the final temple you visit will provide an inscriptions in your goshuin book.
If the term of your vow expires at a different temple during your circuit, you will collect writings from all four temples.
Why not complete the four-temple circuit on a group tour with your family?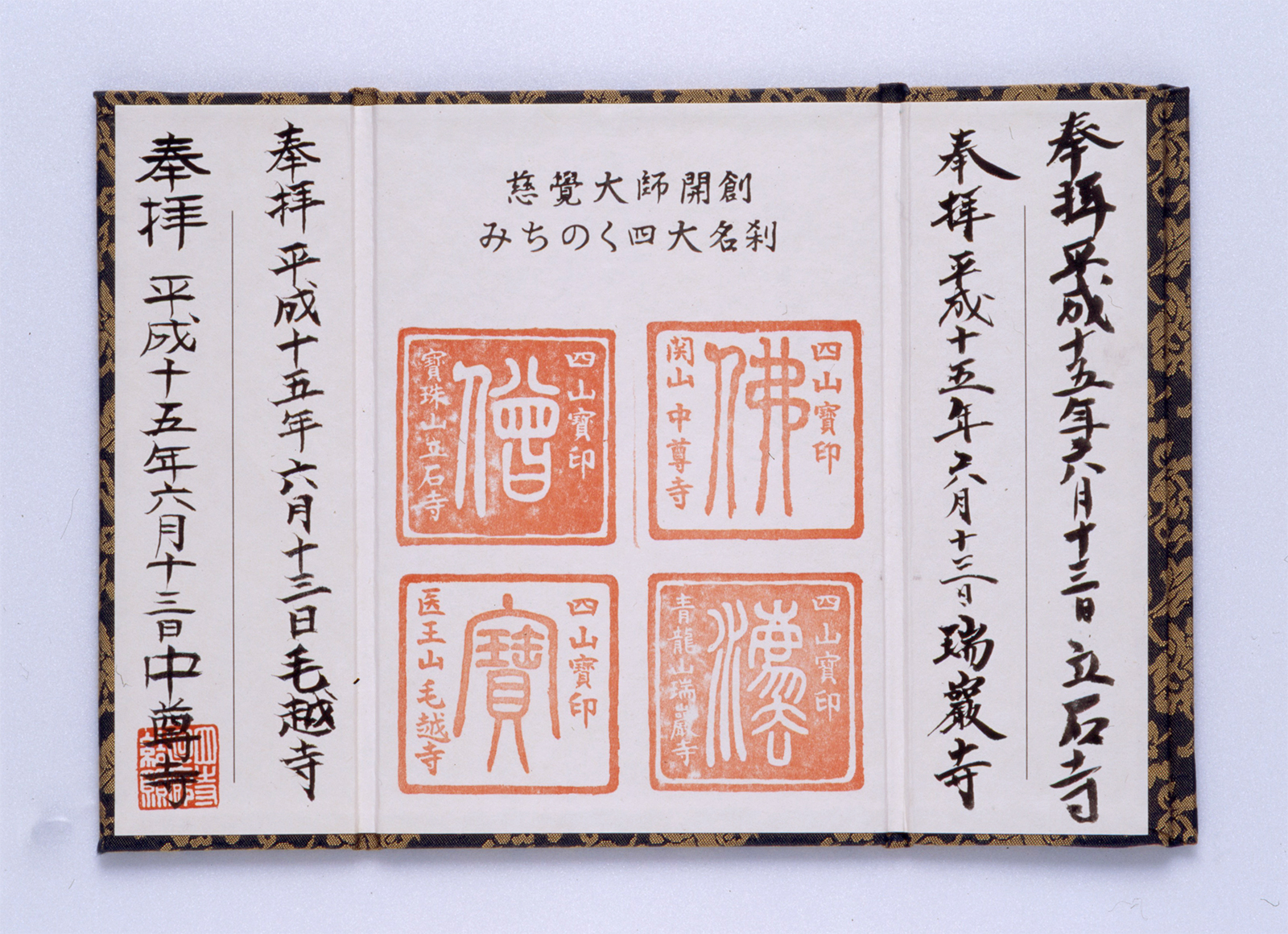 Q&A
Q1. Do the temples have to be visited in a certain order?
The order in which you visit the four temples does not matter. Start at whichever one you like.
Q2. Do I need to prepare anything?
Obtain a stamp book from the first temple you visit. It may be a good idea to bring a wagesa (Buddhist stole) and juzu (Buddhist prayer beads) with you as well. The juzu and wagesa may be ones you already own, or from your family's bodaiji.
Introduction to the Four Temples